Trust in and rely confidently on the Lord with all your heart And do not rely on your own insight or understanding. In all your ways know and acknowledge and recognize Him, And He will make your paths straight and smooth [removing obstacles that block your way]. Proverbs 3:5-6 AMP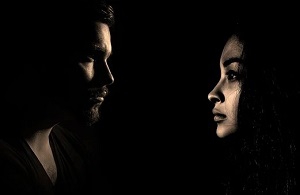 It was a possibility. A what-if. A worst-case scenario.
Even though there was only a slight chance, my mind immediately went into problem-solving mode. I analyzed every possible angle from which I could fix the situation.
That was actually the biggest problem of all—I couldn't fix it. Really didn't have a clue. All I did was throw myself into a tizzy and wring my hands over something that never even happened.
In Jesus Calling, Sarah Young writes, "It is not so much adverse events that make you anxious as it is your thoughts about those events."
Life screams at us to be confident, independent thinkers. To fix things. To be problem solvers. To always come up with the right answers. But the Bible says without God we're unable to do anything. The only solution is to shift our focus from the problem to the One with whom nothing is impossible.
God sent His Holy Spirit to comfort, teach, and lead us into the Truth. When we're faced with a situation that is clearly out of our control—which most situations are—all we need to do is ask for wisdom and guidance. Instead of depending on our own understanding, we should trust Him with all our heart. He, in turn, promises to remove obstacles and make our path smooth and straight.
God was, is, and forever will be the ultimate problem solver.
(Photo courtesy of pixabay.)
(For more devotions, visit Christian Devotions.)
---
---