The Lord will give strength unto his people; the Lord will bless his people with peace. Psalm 28:11 KJV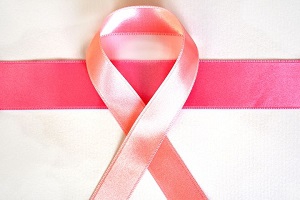 My sister is a two-time breast cancer survivor.
Breast cancer starts when cells grow out of control and form a lump. The tumor is malignant if it spreads to different parts of the body. Once diagnosed, several different treatments are available.
During my sister's difficult time, she put her trust in God to see her through this crisis. During her first experience with cancer, she had a mastectomy and underwent chemotherapy. She suffered the side effects of fatigue and nausea.
In between treatments, I visited her. I couldn't believe the strength she possessed. Daily, she worked in the garden. In the kitchen on the shelf sat mason jars full of food she had preserved. Additionally, she cared for her grandchildren and cooked three meals a day. And all of this with a smile on her face. She never complained, although she had plenty to complain about.
She was going strong, as if she had never heard of cancer. I quietly observed her, looking at a real live miracle. Many people prayed for her daily, but she was the warrior. Her faith in God was the most powerful weapon, giving her strength for each new day.
My sister enjoyed remission for ten years. Then one day the cancer returned—this time in the other breast. She rolled up her sleeves and went off to battle the disease again. With God and the doctor by her side, she survived the second time. Had it not been for her confidence in God, she would have perished already. She showed us all what we can do when God is our strength.
When God is our strength, we can endure the most unbearable thing.
Thank the Lord that He is your strength and life.
(Photo courtesy of pixabay.)
(For more devotions, visit Christian Devotions.)
---
---