See, I am doing a new thing! Now it springs up. Do you not perceive it? I am making a way in the wilderness and streams in the wilderness. Isaiah 43:19 NIV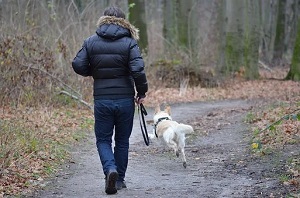 I remember a time when I became too comfortable with a certain situation.
I didn't recognize that God was trying to show me something new was about to happen. I resisted moving in a certain direction, and, ultimately, paid the price for it. I'm sure many can relate to this problem. God tries to tell or show us something, but we don't realize what the Lord is doing or why.
Sometimes things become so bad in our lives that it seems as if God has forgotten us. In reality, He is trying to do a new thing, but we don't perceive it.
We must be ready to move according to God's purposes. We may not recognize His plan for what it is, but we should not resist it. We must continue walking by the Spirit and trusting in God's timing, provision, and grace.
The Lord has told us to be strong and courageous and not to be afraid or dismayed. He is with us wherever we go. We don't have to be disheartened or afraid about the problems we will face. We can trust in God to help us make the right decisions according to His timing.
Recognize God is trying to make something new happen. Be sensitive toward the Spirit's leading and don't resist. Trust in the Lord continuously and delight in Him alone. Be strong and courageous. Walk with Him through the new way He is making.
How is the Lord speaking to you, and what do you need to do to obey?
(Photo courtesy of pixabay.)
(For more devotions, visit Christian Devotions.)
---
---