To the weak I became weak, to win the weak. I have become all things to all people so that by all possible means I might save some. 1 Corinthians 9:22 NIV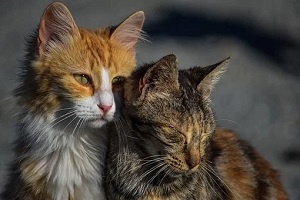 I remember the time when I became homeless.
I attempted to persuade those who were also homeless to follow Christ. Although I listened to their stories and tried to understand what they were going through, I wasn't able to bring anyone to Christ. Yet one of the things I learned was to find common ground and similarities that helped me not only to relate to others but also to let them relate to me.
Being able to empathize and put ourselves in another person's shoes so that they understand why they do what they do can inspire and encourage them to come to Christ.
We all have certain things in common with other people: struggles, traumas, activities, and topics we love discussing. Realizing this should help us as we spread the good news about the gospel. To those who don't believe, we can help them see why they don't believe, and then we can share the gospel with them. To those who struggle with drug addiction, we can empathize with their suffering and encourage them with the freedom that comes through Christ alone. We can become all things to all people so that we can bring some to know Christ as Lord.
We can continue to honor the Lord through both our similarities and differences, and we can bring people to Christ as Savior as we do.
Continue to seek out the Word of the Lord and act with wisdom and prudence. Consider what similarities you have with others, and how you can use that to preach the message of the gospel.
(Photo courtesy of pixabay.)
(For more devotions, visit Christian Devotions.)
---
---