But when you pray, go into your room, close the door, and pray to your Father, who is unseen. Then your Father, who sees what is done in secret, will reward you. Matthew 6: 6-7 NIV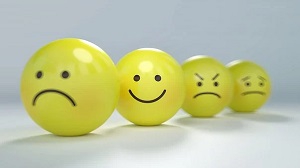 When I woke up today, I received the dreadful but expected news that a family friend had passed over.
My friend was way too young. He left too soon because of a rapid, invasive form of cancer. His family and friends all lit a candle for his dear soul. He was a top guy. As Jesus instructed, I went to my room and prayed for healing for the family, as everyone else did who knew this great guy.
One day, our Father will reward all of us. Perhaps when some clever person invents a cure for cancer. We can all pray an offering of such good intentions for everyone we know. Each Christian can pray for healing for any kind of condition, hoping for a better tomorrow with good news. We are Christians, and we ain't defeated yet.
As we join in prayer, we realize we are all imperfect humans. Anything can happen. We make up the Church, whether we worship together or online. Our prayers provide us with a front-row pew for God's grace.
Each person of faith can touch others through daily living our faith. Every prayer is doing some good. God will bless us through His beloved Son, Jesus the Lord. Today, the rest of the world woke up, so we can thank Jesus. No cancer or pandemic can defeat us.
Neither is our faith in Jesus or the power of prayer defeated. We will get through all challenging situations despite being imperfect humans. We can pray and say thank you for the grace of Jesus.
A good man passed away last night, at peace.
Pray and do not worry. Jesus is a top guy too.
(Photo courtesy of pixabay.)
(For more devotions, visit Christian Devotions.)
---
---