How beautiful on the mountains are the feet of those who bring good news, who proclaim peace, who bring good tidings, who proclaim salvation, who say to Zion, 'Your God reigns!" Isaiah 52:7 NIV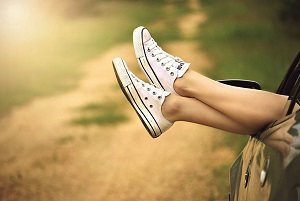 I have a heart for missions, especially in areas where people have never heard the name of Jesus.
Currently, I'm a prayer mobilizer and lead a ministry project in my church to fill one hundred shoeboxes to send around the world. When the children get these shoeboxes, they are excited about hearing the Good News and also seeing what's inside. Those who accept Jesus are trained to be disciples by a local church and then go out and share the gospel.
I know God uses my prayers and efforts through Operation Christmas Child in my church to take the Good News to people around the world. I've been doing this for over a year, and it is the second year in a row to do this project for its international focus.
I think those who share the gospel have "beautiful feet" and that all Christians should be active in sharing the gospel in some way. We don't have to be an evangelist or missionary to share the gospel.
Sharing the gospel can be scary, but we can look for practical ways to share it in our neighborhoods and around the world. The first step is to pray for opportunities and then to take those opportunities.
God wants us to obey His command to go and share the Good News. He says those who share His Word have beautiful feet.
Would you like to have beautiful feet? Then go out and share the gospel with all around you.
(Photo courtesy of pixabay.)
(For more devotions, visit Christian Devotions.)
---
---