But I do not want you to be ignorant, brethren, concerning those who have fallen asleep, lest you sorrow as others who have no hope. For if we believe that Jesus died and rose again, even so God will bring with Him those who sleep in Jesus. 1 Thessalonians 4:13-14 NKJV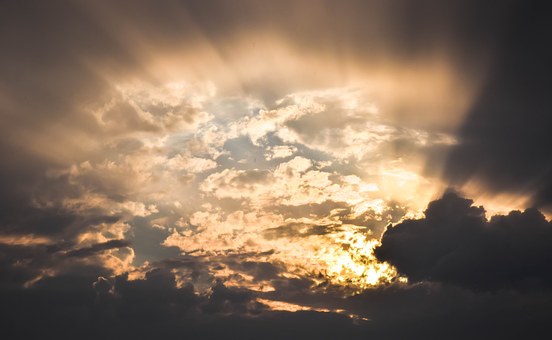 My heart raced. I didn't know how to respond.
A friend asked me to watch the movie I Can Only Imagine. I hated the song. Ten years ago, another good friend was brutally murdered. She was young, beautiful, and a solid Christian. They played the song at her funeral.
I decided to watch the movie to work through my lingering pain. I sobbed during the song and relived the hurt of letting go. My good friend's mother had lost her husband earlier that year and now her only daughter. She encouraged the 600 funeral attendees to get right with God because they never knew when their time would come. My friend's life honored God, even in her death.
God reminded me I don't sorrow as those with no hope. I would see my friend again. During the song, God gave me a vision of her dancing before Him. Someday we'd dance before Him together. She just has a head start.
There is more than this life, and we have hope beyond the grave. This world is not our home. We look forward to heaven when we won't have to say goodbye. Although we have troubles, Christ has conquered death. One day, He will make all things new and wipe away all our tears.
Maybe you've lost someone you loved—well before their time—and you are hurting. You don't have to carry the hurt anymore. Take it to Jesus and ask Him to show you His perspective. If that person knew Jesus, you have hope to see them again. If they didn't know Jesus, use the reminder to spur you to share Christ with a lost and dying world.
Let God help you find hope, even in sorrow.
(Photo courtesy of pixabay.)
(For more devotions, visit Christian Devotions.)
---
---