And now these three remain: faith, hope, and love. But the greatest of these is love. 1 Corinthians 13:13 NIV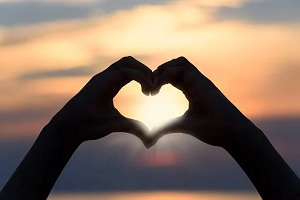 When I was a little child at Sunday school, I gazed at a felt-board Jesus.
I learned about Jesus' love for His flock, all of us. Jesus loves, all right. Now I am a senior, and I still treasure the golden glow these simple words bring to me.
After all these years, this text still tells me that Jesus' love is a sign God exists. God goes on existing, wanting us to go on living and loving, with a never-say-die attitude.
Love is the greatest symbol of our Christian faith. Today, I sit and pray for the blessing of Jesus' love for everyone I know and cherish. No such prayer is a waste of time.
We can pray to develop our talents. This way we can all follow the glow of Jesus, the light of love, on our personal journey. We can keep growing in God with faith that Jesus loves.
Well, time for me to carry on with my daily routine. Really, there is no use whining. We believers shall all keep on shining with a glow. Why? because Jesus loves.
How does knowing Jesus loves make a difference in your life?
(Photo courtesy of pixabay.)
(For more devotions, visit Christian Devotions.)
---
---