Create in me a clean heart, O God, and renew a right spirit within me. Psalm 51:10 ESV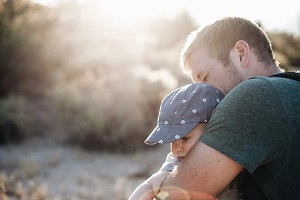 "Where were you last night?"
"I don't want to tell you."
One son had escaped the house by going out the window of our guest bedroom to meet his friend so they could have fun.
Like many parents, we faced a lot of challenges during our children's teenage years. Being adopted did not make it any easier for us or them. They thought when we weren't watching them, they could get away with anything. Our hearts were torn between loving them and wanting them to grow up disciplined.
How refreshing it was to see the transformation that came about in their lives about the time they turned twenty. They realized first-hand the need for repentance, a change of mind and direction based on submitting to God.
When we come to God, confessing our sins and acknowledging our guilt, He wipes the slate clean. Suddenly, all the old sins in our life get covered with Jesus' blood. We no longer want to do the sinful things we once did. And God is there to help us live holy lives, not just dread the consequences and guilt of our disobedience.
Wanting someone else to repent is easier than seeing our need to repent. We think we are doing great when all the while we are committing the same sins repeatedly. We believe we are good enough in God's eyes but don't see how much we need God's mercy and grace.
God waits for us to come to Him. When we do, He opens His arms wide to forgive us. Our sons discovered that they, too, could experience God's pleasure as they stopped their rebellion.
Are you willing to change your mind and repent of your sins? If so, you can enjoy God's forgiveness and fellowship.
(Photo courtesy of pixabay.)
(For more devotions, visit Christian Devotions.)
---
---