After you have suffered for a little while, the God of all grace. . .will Himself perfect . . .you. 1 Peter 5:10 NASB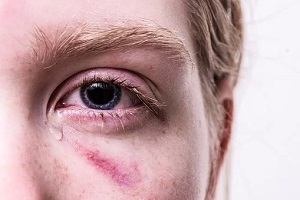 No one will get out of this life without suffering.
Life does not come on a silver platter, except for those born into riches, and they soon learn silver tarnishes quickly. Always being given what a person wants within a framework of constant leisure produces a too-much-honey-in-the-mouth-bitter-taste syndrome. Those who seemed privileged by the possession of multiple houses and early retirement often find a set of pressures and problems they did not anticipate, as several in my immediate family discovered.
We put our problems into perspective when we see a crippled person howl in agony, as I observed near a pool at our resort in Cabo San Lucas. Another time, I cried when I saw a blind person, reaching to touch the face of a loved one as they attempted to picture their smile.
Examples of suffering that have a purpose are found in the way almighty God treated His prophets who often were abused, hungry, and far from home. Yet God loved them. Another example is found in faith's hall of fame as recorded in Hebrews chapter eleven. The heroes were permitted to experience terrible sufferings, such as being sawed in two. They conquered sufferings through faith by believing the Lord knew what was best. His love and promises carried them through.
Many of God's children testify that they find great help in times of suffering by remembering that the Divine potter—who holds their clay in His almighty hand and is removing their imperfections—is preparing each believer for heaven's showrooms. Only the Potter knows the big picture of what each masterpiece must go through to produce a unique, one-of-a-kind work of art that He will display in heaven for eternity.
You are never alone when you suffer. Jesus said He would never leave or forsake you.
(Photo courtesy of pixabay.)
(For more devotions, visit Christian Devotions.)
---
---