He said to her, "Daughter, your faith has made you well; go in peace and be healed of your disease." Mark 5:34 NRSV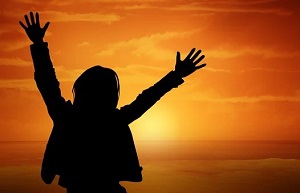 The unexpected news brought us to our knees.
A dear friend was in the hospital and in serious condition. Her diagnosis came quickly after a brief respiratory illness. She had been healthy just weeks before the diagnosis. The prognosis was not good. Family and friends gathered and waited for the latest news from doctors. We asked the Lord to provide healing if that was His will. We wanted to comfort the family. Prayer was the best path we could offer.
Tears flowed as we prayed for God's peace for this special person and her spouse, children, and other family members. We could hear the heartbreaking sobbing coming from the hospital room. We waited, knowing that through the grief and sorrow, God was working His plan. God is with us.
Mark shares the story of a woman who had a bleeding condition for over twelve years. Her faith was strong. She knew healing would come if she could touch the hem of Jesus' garment. She pushed through crowds to be closer to Him. Her faith was powerful, and Jesus healed her.
As we listened to the news about our dear friend, we prayed and found comfort in knowing healing would come either on this earth or in heaven.
In times of trouble, we can find assurance by going to God in prayer and seeking the peace only He can provide.
Take your troubles to the Healer.
(Photo courtesy of pixabay.)
(For more devotions, visit Christian Devotions.)
---
---