Children's children are a crown to the aged, and parents are the pride of their children. Proverbs 17:6 NIV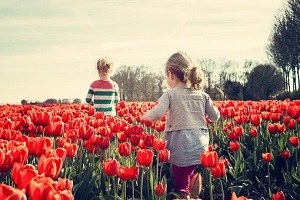 I learned to dance standing on my grandfather's feet.
He was like Fred Astaire, handsome and talented. Grandaddy was even a member of a dance club. He was suave and debonair. I never heard Grandaddy use profanity or say an unkind word. Everyone called him "Pop."
I modeled much of my life after him and other family members whom I admired. I was the last grandchild. All the attention had been doted on everyone who came before me, but somehow Grandaddy still had time for me. Dance recitals were a big part of my childhood. I heard how boring they were to watch, but Grandaddy always came and always complimented me.
As a Nana now, I want to be that same cheerleader for my seven grandsons. I praise their efforts, no matter how small. As grandparents, we take them to church events and spend more time than money on them. As a historic docent, I dress them up and teach them living history.
I had an aunt who took me on historically themed trips. She had little money, so we ate picnics in hotels and visited free sites. After I grew up, I discovered a person could buy a ticket and go inside the houses at Williamsburg. I watched the marching troops and ate the warm cookies baked in a brick oven. We visited churches with frescoes and museums with no admission price.
We often forget that neighbor children, students, and family members need a hero. Our museum invites people to provide history camp scholarships. I encourage adults in our community to sponsor a child at church or school. One of my friends gave my students new school supplies every Christmas, long after theirs were well worn.
Everybody needs someone who treats them special. A young family member or friend might benefit from our next trip. We can ask someone to attend a special event at our church. Someone might not attend a service but might join us for an outdoor concert or covered dish dinner. We may know a family we could bless with a meal.
Think of someone to whom you might give a meal, a gift card, or a night of babysitting. Bless a child…or an entire family.
(Photo courtesy of pixabay.)
(For more devotions, visit Christian Devotions.)
---
---