She will bear a Son; and you shall call His name Jesus, for He will save His people from their sins. Matthew 1:21 NAS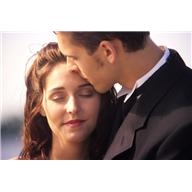 "Perfect! My Mary is going to love this place. Just a few more furnishings to carve … a table, two chairs …"
Joseph surveyed his labor of love for his betrothed. "Mary's so easy to please, but I want her to live like a queen. What a prize Yaweh has given me. She's such a sweet, unassuming girl … not the giddy, frivolous type, not vain and empty."
But as of late, heads were turning and whispers exchanged. Joseph was baffled—he was the last to know. When the gossip reached all the way to where he was, Joseph knew hurt … too much to believe. But it was true. Mary was pregnant, not with his child, but some other man's. This was his Mary.
Anger raged within. "Forgive her—after being played the fool?" Tongues were wagging. All eyes were watching. He knew what was expected of him. He knew the rule. Would he take a stand? Would he be a man? But Joseph knew a God of mercy—a God who rejoiced at mercy's seat.
"That's it. I'll do this privately. I'll not embarrass her. I must protect her. I'll extend forgiveness and then walk away … with my pain."
But Joseph awakened that night to angel glow and heavenly visions, causing his heavy heart to sing with joy. Before cock crow, Joseph knocked softly on Mary's door and with glistening eyes he cried, "I know!"
Forgiveness—wasn't it a God who so loved the world that He kissed His Son goodbye to hang on a dirty cross of sin and shame? Forgiveness—wasn't it wrapped in swaddling clothes and placed in an animal's crude feeding trough? Forgiveness—isn't it the heart of Christmas morning? And isn't this our message to a dying world … our message to the loved one standing in the rain … our message to the one who crossed us and made us cry?
Last night my heart was grieved as the sting of my petty ways was shown to me through the heart of our Savior, so pure. I bowed my head and cried aloud, "Oh, Lord, my life I lay down. Please forgive my childish, trifling ways. Give me a song that sings forgiveness—forgiveness without questions, forgiveness without a reason or reward, and forgiveness because You came!"
Are you ready to lay down your life and forgive?
(Photo courtesy of office.microsoft.com.)
(For more devotions, visit www.christiandevotions.us.)
---
---