For if you forgive other people when they sin against you, your heavenly Father will also forgive you. But if you do not forgive others their sins, your Father will not forgive your sins. Mathew 6:14-15 NCV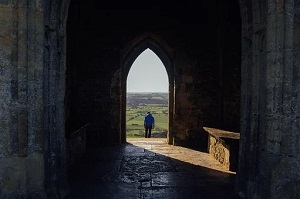 Gertrude taught me something about forgiveness.
At a young age, Gertrude's father physically abused her. Gertrude demonstrated her forgiveness by visiting her father in a rest home over the past few years. I don't know if Gertrude prayed for God's help to forgive, but she forgave. On the other hand, Gertrude's sister and a brother refused to forgive their dad. That is sad.
When anyone does something so horrible, it stays with us for the remainder of our lives. I know because the memories of my mom's alcoholism and suicide remain with me.
Many years ago, I went to a friend's house and talked with his wife about how I needed to forgive my mom. She, along with another friend, told me to ask the Lord to help me forgive my mom. Interestingly, in the weeks to come, other people told me the same thing.
Jesus makes it clear that we need to forgive other people, and God will help us keep His commands.
One reason it is important to forgive is that it releases us from hurt feelings that steal our peace. Unforgiveness, left to fester in our hearts, can lead to anger, illness, and depression. When someone hurts us, we need to forgive them because the Father has forgiven us.
When forgiving is difficult, ask the Lord for help. Who do you need to forgive today?
(Photo courtesy of pixabay.)
(For more devotions, visit Christian Devotions.)
---
---