Love is patient, love is kind. It does not envy, it does not boast, it is not proud. 1 Corinthians 13:4 NIV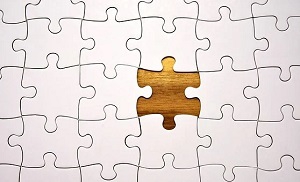 Patience is a word I have feared for years.
I constantly struggled with putting that word into action and living it out in a way that reflects Christ's example. Recently, as I sat in a half-empty airport terminal for two hours, at a time that I'm normally sleeping, I couldn't help but reflect on how my patience fluctuates. Sometimes, I can sit, be still, and fully rely on God and His timing. At other times, I constantly look at the clock and wonder, "When? Why not now?"
We all have our spiritual gifts—leading, showing grace, teaching, or anything similar. Many believe being patient is a natural spiritual gift. Although it is in its own way, I believe it is more an act of love than a spiritual gift.
Love is patient, love is kind. It does not envy, it does not boast, it is not proud. Although this verse is only a piece of the entire chapter—which talks more about love in action—we can see just how important patience is within the first three words of this verse. Love is patient.
When we are patient, we love others. I've learned that the easiest way to process my impatience and instead develop my patience is to answer the two questions I asked earlier: When? Why not now? If there is no specific answer, I answer with, "God knows."
Patience is more than just a word. It's an action of love toward others and an action of trusting in God. It is something that is not always easy to cultivate. Patience is a process. It develops over time. We don't have to feel stressed or pressured to immediately fix our patience. Time, practice, and God's help are the only things that can develop it.
Be patient while developing your patience.
(Photo courtesy of pixabay.)
(For more devotions, visit Christian Devotions.)
---
---