Trust in the Lord with all your heart, And lean not on your own understanding; In all your ways acknowledge Him, And He shall direct your paths. Proverbs 3:5-6 NKJV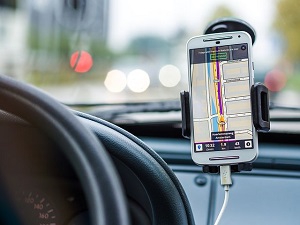 The sky darkened. I tensed and gripped the steering wheel harder as rain began to fall.
I hate big highways and unfamiliar roads, but I'd managed the morning ride to drop my son off for an out-of-state science class. Although the route was no different to pick him up, my anxiety heightened with the inclement weather.
Suddenly, the temperature gauge on the dashboard shot into the red zone, and there I sat roadside for almost four hours. But the two-day delay to repair my car resulted in new friendships. I shared Jesus with people I wouldn't have encountered otherwise and gained readers for my blog—like the tow truck operator, the AAA dispatcher, and the Lyft driver. My son completed his chemistry labs besides biology.
Sometimes, what we view as stalled plans or detours are God's divine delays. Life throws up roadblocks. I try to get away, but drama intervenes. Good thing God is my getaway, my refuge. Life, like my car, can sideline us, and we overheat, blow a gasket, and find ourselves stranded roadside in need of rescue and repair.
But God is a restorer; He likes to show up when things are broken. He works all things for our good and His glory when our hearts are His. The GPS directions to my destination remain the same on cloudy evenings as on fair weather mornings. I just need to follow them. God's directions don't change because of fog, rain, or stormy skies.
Unlike a GPS, God's positioning system is never out of range. He sets His eyes and heart on us. I get off track when I fix my eyes on circumstances rather than trust God's vision for my life. I realign with His will through prayer and Bible reading. God sees the way clearly when we cannot. We just need to follow Him.
If you are anxious, broken, or lost, Jesus is the mind mender, heart healer, and peace giver. He can rescue, repair, and reroute us in the right direction when we call to Him. I've found there's no surer way nor better companion for the road trip of life than Jesus, the designer of our destiny.
Are you following God's Positioning System?
(Photo courtesy of pixabay.)
(For more devotions, visit Christian Devotions.)
---
---