For I reckon that the sufferings of this present time are not worthy to be compared with the glory which shall be revealed in us. Romans 8:18 KJV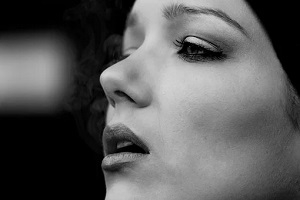 At age seventeen, Joni Eareckson Tada was injured in an accident and severed her spinal cord.
Joni became a quadriplegic. Imagine not being able to scratch your nose or dry your tears. That sounds minor, but it could be miserable, and from her point of view, it was. Then imagine being confined to a wheelchair for the rest of your life and not being able to walk or use your limbs.
Joni told her story on the John Angerberg Show. During all her sufferings, she formed a global ministry called "Joni and Friends." She could have done something else, but she chose to give God the glory and help others who suffered too.
While she recuperated in the hospital after her accident, she read many Bible verses about suffering and tried to understand why God allowed someone to suffer so much.
But Joni experienced God in an extraordinary way. In a way that she would not have had she never been injured. She believes God is still with a suffering person even if He doesn't heal them after they have prayed for healing.
The eleventh chapter of Hebrews is filled with accounts about the saints of old and the many hardships and trials they suffered for the kingdom of God. Despite all their suffering, they kept their faith. Christ suffered more than any other person when He hung on the cross. Paul encourages us through this verse.
Many Christians ask the same questions as Joni and wonder why they don't experience immediate healing when they pray. God cares about our sufferings, whether they are small or great, and He will be with us because He is Immanuel (God with us). He will walk by our side, making the discomfort more bearable.

Take a moment to thank God for being with you during your times of suffering.
(Photo courtesy of pixabay.)
(For more devotions, visit Christian Devotions.)
---
---