So teach us to number our days, that we may present to You a heart of wisdom. Psalm 90:12 ESV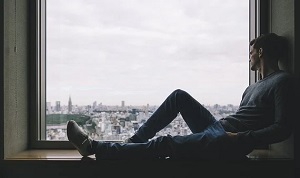 I looked out the window.
Geese on the pond, green grass, birds flying in and out of the birdbath, and trees reaching to the clouds. Only a thin pane of glass separated me from these sights. I marveled at how much life goes on outside my window.
What I discovered is that much of life passes us by because we do not see what goes on around us. We do not catch a vision of what is happening because our view is limited by our perceptions. But all along, life happens around us—the life we could see if we looked outside ourselves.
One of those many windows in Scripture is the observation that God has numbered our days. We are told to number our days as well. God wants us to appreciate that our lives are short. He does not want us to miss the opportunity to notice what lies beyond this life.
Unfortunately, we are often nearsighted when it comes to the things of heaven. For a long time, I thought my strength and health were enough to live life. As I aged and my health changed, God reminded me that strength and health were gifts from Him and that He wanted me to invest in things that last for eternity. As I peer through the window of my life, I hope I will hear God say "well done" at the end.
When we see that God's design is for us to value others as beautiful recipients of the same grace we have received, we will love them more. That is a life worth living, even if it is shorter than we wish.
What are you seeing through the window of your life?
(Photo courtesy of pixabay.)
(For more devotions, visit Christian Devotions.)
---
---