He heals the brokenhearted and binds up their wounds. Psalm 147:3 NIV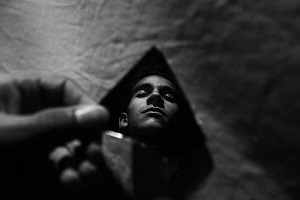 One quiet evening, I enjoyed a few moments catching up on Facebook posts from family and friends.
As I scrolled, I stopped on an interesting illustration regarding a glow stick. The kind we purchase at the dollar store and give to our grandchildren on special occasions. The kids just love to get in a dark closet or room with them. They wave them in the air and laugh themselves silly. Now that's a good time. But when we purchase one of these neon-colored treasures, they do not come out of the package glowing. Before it can fulfill its purpose of glowing, it must be broken.
Sometimes our God-given purpose is discovered in our brokenness. At the time of our daughter Kristen's death, my husband and I were stretched thin. We can be so busy doing good things that we miss the best things God has for us. That is one of the greatest and most heart-rending lessons we have learned. I would have never dreamed I could make it through the death of one of my precious daughters. My God has been faithful to sustain and strengthen me thus far, and I am confident He will continue the work He has started in me until I meet Him in heaven.
If we trust God with our broken hearts, He will bring healing and bind our wounds. He will make us stronger if we cry out to Him in prayer and lean on His promises. His Word is true and faithful from generation to generation. As time has passed, our heavenly Father has given us a heart to share the life lessons He is teaching us with others. There is purpose in our pain. We have found when He heals those broken places, that is where His light shines through.
If God has healed your broken heart and bound your wounds, ask Him to show you the purpose in your pain. Like a brightly colored glow stick in the hand of a child, let your light shine. Someone needs to hear your story.
(Photo courtesy of pixabay.)
(For more devotions, visit Christian Devotions.)
---
---