Therefore, as you received Christ Jesus the Lord, so walk in him, rooted and built up in him and established in the faith, just as you were taught, abounding in thanksgiving. Colossians 2:6-7 ESV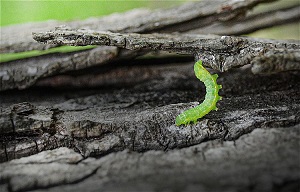 Every step hurt.
I had just gotten both knees replaced, and, as a part of my rehab, I was walking in our neighborhood. My goal entailed walking a half-mile loop. As I set out, I wondered if I'd make it back home. Each step was followed by another step, and inch by inch, I made it.
The only reason I did this is that I wanted to take walks again. The process of relearning how to walk was painful as I did it but rewarding in the end. I never had the same bumps and falls that my new grandson had as he learned to walk, but both of us were driven by the idea that walking held importance.
Walking with Christ is something we learn to do and is a part of our growth in the faith. This walk includes joyful moments and painful times. Times when we put one foot in front of the other and keep going, knowing God is walking beside us and watching over us.
The walk with Christ includes being established in the faith, and God's Word gives us the nourishment to keep us growing. God doesn't want us to become discouraged. Even when we stumble and fall, we should ask Him to pick us up and move us along. We do not allow the pain to deter us. Our goal should be to become mature by walking with Him.
Ask God to help you stop complaining about the obstacles in your path and instead to focus on the One who is walking beside you. He will never leave nor forsake you.
(Photo courtesy of pixabay.)
(For more devotions, visit Christian Devotions.)
---
---