And be not conformed to this world: but be ye transformed by the renewing of your mind, that ye may prove what is that good, and acceptable, and perfect, will of God. Romans 12: 2 KJV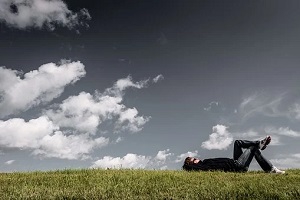 Thinking is hard work.
Thinking is one of the hardest things we'll ever do. That's why most of us don't do it. It's easier to think by default—to default to or revert automatically to preselected options already determined by those leading the herd. Having the herd mentality is easier than thinking critically and independently.
We were given intelligence unlike any of the animals God made. This is because we were made in God's image and made to have fellowship with Him. But we fell into sin and this sinful nature took control of our intellect. And then "every imagination of the thoughts of his heart was only evil continually."
We become new creations when we believe in Christ. We receive a nature that is susceptible to holiness. This new nature must then take control of our intellect and begin transforming our minds so that we have the mind of Christ. We can't think one way and live another.
We also receive the Spirit of Christ when we believe in Him. Then we must form the mind of Christ. Our intellect is transformed by the intellect of God, and His intellect is revealed in His Word. We become more like Christ by transforming our thought process so it conforms to the revealed mind and will of God as seen in His Word.
The Holy Spirit will not think for us, but He will guide our thoughts once we begin thinking in the right way. He will give us light and discernment and encourage us to think as God does.
The Word transforms us into the likeness of Christ by transforming our thought process so Christ becomes Lord of our thought life. We then live our lives by those thoughts. We must not just memorize Scripture; we must realize Scripture.
How can you put transformed thinking into practice?
(Photo courtesy of pixabay.)
(For more devotions, visit Christian Devotions.)
---
---