Be anxious for nothing, but in everything by prayer and supplication, with thanksgiving, let your requests be made known to God. Philippians 4:6 NKJV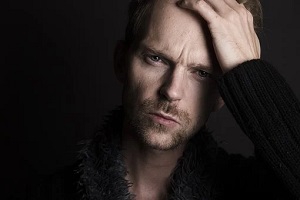 I desperately prayed for healing . . . but God had another plan.
My dad had Alzheimer's disease. Although this condition did not kill him, his brain slowly died. On the day we put him in a care facility, I realized no miracle healing would occur.
I have experienced times when I sought the Lord by praying repeatedly, but the feeling of anxiousness remained. However, I have learned a great lesson in my faith walk concerning these prayers.
Some of our requests are monumental. We think losing this battle may be unbearable. We may fear losing our job, our homes, spouse, children, money, health, and minds. We pray anxiously. We say, "Not my will, but thy will be done," but peace is elusive. Why? Because deep in our hearts, we want our will.
I have learned to let the Lord know my desire even though He already knows. Then I give it to Him with thanksgiving by saying, "Lord, You know my need, but I will give You praise even if I lose this battle. It is Yours to do what You want with. I will trust You to care for the matter in Your perfect way. The result is on Your shoulders, not mine. I give up. Amen." Then I take a deep breath and let God deal with it.
After doing this, something extraordinary happens. Although the problem is not gone, my anxiousness leaves immediately. The weight lifts from my shoulders like a magic trick, although it's not. The process is beyond my understanding, but it is God's miraculous gift to me.
Am I always successful with this? I wish I could say yes, but I am still learning. I do remember the words that follow the above verse: "And the peace of God, which surpasses all understanding, will guard your hearts and minds through Christ Jesus."
Why not try saying my prayer when you are anxious and see what happens?
(Photo courtesy of pixabay.)
(For more devotions, visit Christian Devotions.)
---
---