For we must all appear before the judgment seat of Christ; so that each one may be recompensed for his deeds in the body, accordioning to what he has done whether good or bad. 2 Corinthians 5:10 NASB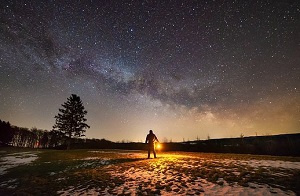 Many fear dying.
This fear relates to appearing before the bema or judgment seat of Christ. We can assure the fearful that the judgment seat has nothing to do with their sins, but rather with the quality of the service they performed after trusting Christ.
When people ask how they can know this, we can give them a clear answer. Salvation is settled with a personal belief in what Christ has accomplished by His complete and satisfactory payment for our sins.
Someone explained it this way: "The manifestation of the believer's works is in question. It is most emphatically not a judgment of sins. These have been fully atoned for in the vicarious death of Christ."
Embarrassment about the possibility of our sins being graphically exposed, as if on a large screen television, comprises another fear some have.
God comforts us in several places in His Word when He tells us He will remember our sins no more. We can also receive comfort by reading how the loving and forgiving father greeted the prodigal son when he returned.
Bema Day will be a hard yet rewarding experience as we come face-to-face with what we have or have not done. Tears of sorrow will flow, yet it is the final molding by the Potter's hands to prepare us to live eternally in the pure place He has prepared for us.
Each child of God will begin their position of glorifying God as a completed masterpiece, displayed as evidence of the surpassing riches of the grace and kindness of Christ Jesus.
Knowing we will appear before the judgment seat of Christ should prompt us to live godly lives each day.
Are you prepared to stand before God?
(Photo courtesy of pixabay.)
(For more devotions, visit Christian Devotions.)
---
---