It is good for a man that he bear the yoke in his youth. Lamentations 3:27 KJV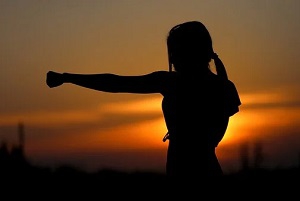 We all have our own battles to fight.
Our battles vary, and they differ from person to person. After all, our races vary, and because our races differ, our tracks may seem similar, but they come with different hurdles.
Although this may be a bitter pill to swallow, the patient needs it to heal. This truth will take us far in life and fulfill God's purpose for us. We must bear our yokes to be great in life.
Bearing the yoke is never easy, but it is the battle we all must fight to enter the rest God has prepared. Great people of old fought, and we must too. That is the pattern of life. It is designed by God to be so. Abraham fought. So did Moses, David, Paul, and many others. Any great person in the Bible has a biography laced with stories of how they bore their yoke by facing challenges. We won't be an exemption.
We shouldn't be jealous of others. The battles Jabez fought are not the same as those Jacob fought. They were both great men in their respective times, but their battles were different.
The writer tells us to bear our yoke in the days of our youth. We have enough strength to do a lot when we're young. We can experiment, build structures, and enact systems. Things that will give us life when we are old.
Bear your yoke … your challenge … when you have strength so that you can help yourself when you are old.
(Photo courtesy of pixabay.)
(For more devotions, visit Christian Devotions.)
---
---