Turning around, Jesus saw them following and asked, "What do you want?" John 1:38 NIV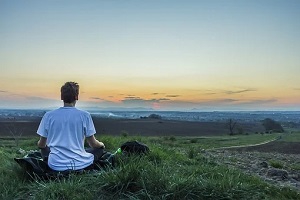 One week did not go smoothly for me.
I was overwhelmed by some unexpected expenses—a canceled doctor's appointment I had made months before and a disputed bank transaction I had never seen before. I went to the Lord for support and insight on how to cope with the setbacks and inconveniences.
I confess my prayers are more focused and passionate when life gets tough. I seek out God-time and petition Him for a way out. However, when everything is going well, I lose sight of God as I immerse myself in the joys and comforts of life.
Jesus asked the disciples what they wanted. His questions were always penetrating. He probed their hearts, trying to discover how they saw Him in their lives. He hoped to discover faith-filled and devoted followers, not believers who preferred Him to be nothing more than a problem solver.
We should approach prayer as a relationship with Jesus—a relationship with someone we love and who loves us. Our Savior wants us to know Him better. He is a problem solver for sure, but He is much more. He is the spark that brings purpose and true meaning to life.
Jesus loves and cares for each of us, listens to our deepest thoughts, and fills us with words of hope. We need to stay with Him as we would with our closest friend. Like the disciples, we need to spend time with Him, thanking and praising Him for being much more than just an aloof problem solver. Our Lord is a faithful companion to us—even more faithful than our closest friend.
Take some time to sit at Jesus' feet for a while and listen to His comforting voice, deep in your heart.
(Photo courtesy of pixabay.)
(For more devotions, visit Christian Devotions.)
---
---