Always be prepared to give an answer to everyone who asks you to give the reason for the hope that you have. But do this with gentleness and respect. 1 Peter 3:15 NIV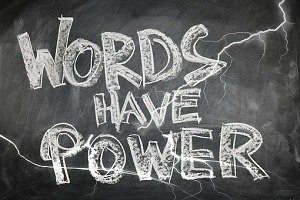 I could feel the warmth of the sun on my face as I stood in the parking lot chatting.
My friend puffed balls of smoke into the air as the conversation turned to current events. We spoke about the challenges of gathering amidst pandemic restrictions. The joy of speaking in person brought grins.
I had previously shared the gospel with this friend. At that time, he had asked questions and appeared interested in God. So, I gave him my church's Christmas and Easter invitations, which he posted at his desk in our workplace. On this day, I wanted to understand his beliefs.
He identified as Buddhist and explained Buddhists believe that everything exists eternally in an endless cycle. In this system, "enlightened" people can escape the cycle by purifying their minds.
I agreed with his belief in eternity and shared how God created the world and continues to create. I explained that one day all who believe in Jesus—those who are saved by grace through faith in Christ—will live on a new earth. I spoke of how one day evil will cease. I also explained how God can purify our minds as we grow in Christ through spiritual disciplines.
My friend voiced his belief that Buddha warned against investigating other religions. I responded by saying that God encourages people to ask questions and search for His truth in the Bible and our world. We continued our discussion with two different views. In the end, neither of us changed our minds. But we had a cordial exchange during which he heard the gospel.
The apostle Peter instructed the early church to prepare themselves to defend their hope. He encouraged gentle and respectful conversations.
By faith, we share the good news with all those who ask questions, leaving the outcome to God. We are to stand firm in the truth found in the Bible, proclaim the good news, and watch God work.
What attitude can you adopt when sharing your faith with someone with a different view?
(Photo courtesy of pixabay.)
(For more devotions, visit Christian Devotions.)
---
---