Your words are a flashlight to light the path ahead of me and keep me from stumbling. Psalm 119:105 TLB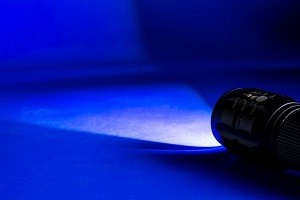 One evening after a holiday event, as my family returned to our vehicle, we trekked across a grassy field that served as a parking lot.
The surface was uneven, and because I'm older, I have poor balance and risk falling. My daughter used the light on her cell phone as a flashlight to illuminate the path, helping me see where to step. We arrived safely at the car.
The psalmist used the image of a lighted path to compare the light of God's Word with our dark life's path. It's an interesting image, especially when we examine the reasoning. Just as the light from a lamp or flashlight illuminates the darkness so we won't stumble and fall, so does the light of God's Word. It not only reveals spiritual obstacles but also provides a remedy.
One obstacle I often encounter is worrying, which can lead me astray from God and His plans. However, God's Word defines and provides the guidance and promises that will disperse the darkness of my anxiety. It also provides the confidence to step out in faith and press forward.
Turn to the sure source of divine light that provides illumination in a dark world.
(Photo courtesy of pixabay.)
(For more devotions, visit Christian Devotions.)
---
---