Be merciful to those who doubt. Jude 1:22 NIV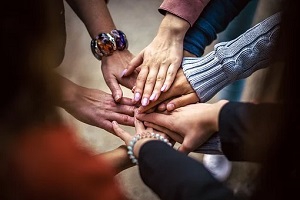 I tried to tell them, but they doubted it even though it was true.
I remember trying to explain to my family how to pronounce a certain title. I tried hard to show them where they were wrong, but to this day, we would still probably disagree if I brought up the topic. I laugh when I think about it. A silly and trifling thing, but it's a good memory.
Jude's instruction to present and future readers about how ungodliness will become more widespread in the latter days is a source of instruction we can still apply to our walk with Christ. We are called to mediate between God and others—to use God's Word to preach, instruct, correct, and rebuke. Although Christ has warned us not to give the sacred to dogs or pearls to pigs, we are also told to show mercy to those who doubt the truth.
Fear has a way of making us prefer a comfortable lie rather than a challenging truth. We should mercifully and lovingly help those who doubt the truth of God's Word and inspire those who are weak in their faith.
Keep working on interacting with others and being both patient and merciful with them. Seek the word of the Lord and delight yourself in Him.
What relationships do you need to work on?
(Photo courtesy of pixabay.)
(For more devotions, visit Christian Devotions.)
---
---