These things I have spoken to you, that in me you may have peace. In the world you will have tribulation; but be of good cheer, I have overcome the world. John 16:33 NKJV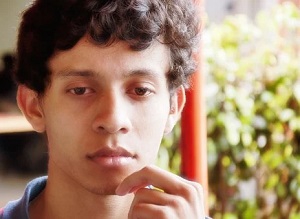 Each summer, I make the long drive from Virginia to Delaware.
To get there, I must drive five hours, which involves crossing the Chesapeake Bay Tunnel Bridge—the bridge and tunnel account for twenty miles of the trip. When I get to the middle of the bridge, I cannot see land in either direction.
The first time I made the trip I felt a little panicky when I got to this point. But I kept reminding myself that engineers had designed the bridge and tunnel using their expert skills and knowledge, making the risk of danger low. With this assurance, I take a deep breath and enjoy the drive with confidence in the designer.
As Jesus reminds us, no one, including Christians, makes it through this life without a few bumps and bruises. Challenges are a part of life, and they can be scary at times.
When I have experienced the fear of the unknown or the fear of what I knew would not end well, such as the death of my husband from Alzheimer's, I trusted the Designer of all life. God has never failed me, even when I did not have a clear view of the future. He knows and sees what I cannot. Putting my faith in Him is based on experience.
People often question the faith of Christians, as though we are somehow moving through life giddy and floating high on a false sense of security. Unbelieving family, friends, and acquaintances think we dismiss reality altogether. They ask, "Where is God amidst all the suffering and calamities happening in the world?" We, however, can put our faith in a reliable God.
Are you trusting God to guide you through every life circumstance?
(Photo courtesy of pixabay.)
(For more devotions, visit Christian Devotions.)
---
---