He was despised and rejected by mankind, a man of suffering, and familiar with pain. Like one from whom people hide their faces he was despised, and we held him in low esteem. Isaiah 53: 3 NIV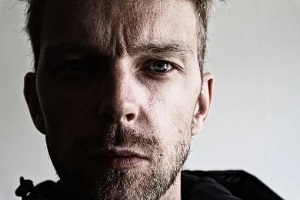 The most humiliating situation I can think of would be a toss-up between fleeing my home in the middle of the night without my chemo wig and make-up and running a marathon stark naked.
In Corrie ten Boom's World War II biography, The Hiding Place, she and her sister, Betsie, along with thousands of other doomed prisoners at the Ravensbruck concentration camp near Berlin, were subjected to the worst treatment imaginable by their Nazi captors. My imagination is not vivid enough to take in what they suffered. One of the most excruciating portions of the book describes the emaciated prisoners parading naked in a circle while the Nazi guards laughed and joked at their degradation.
Where was God in their suffering? Where is God when I suffer? One depressing song sends the wrong message when it says "God is watching us from a distance."
Nothing could be further from the truth. Not only is God right beside us when we suffer, but He also understands our suffering. Isaiah describes Jesus as a man of suffering and familiar with pain. According to Merriam-Webster, familiar means "well acquainted with something."
Pain and suffering were Jesus' constant companions. Even though He healed deadly diseases and raised people from the dead, He was abandoned in His greatest hour of need as He hung on the cross for our sins.
Whatever our pain or grief, Jesus understands and is with us, but there are steps we should take to experience His presence fully. We can keep a journal of our anguish, grief, prayers, and helpful Bible verses. God speaks to us through His Word. The Lord can love us through people as well. We can call someone we know. There are also Christian helplines and websites where trained believers in the Lord are waiting to talk and pray with us.
Be proactive in dealing with your pain. Your healing may begin when you least expect it.
(Photo courtesy of pixabay.)
(For more devotions, visit Christian Devotions.)
---
---