Then you will experience God's peace, which exceeds anything we can understand. His peace will guard your hearts and minds as you live in Christ Jesus. Philippians 4:7 NLT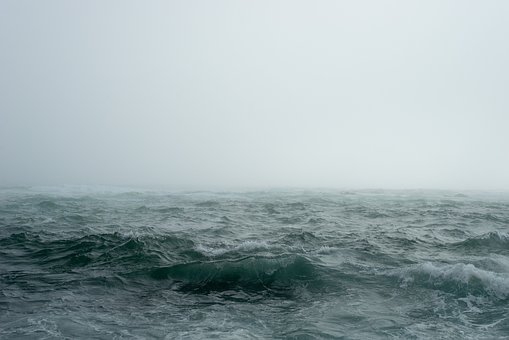 During Hurricane Florence, the news reports dominated the television.
In one news clip, the reporter could hardly remain upright because of the wind. Within thirty minutes, the same reporter stood in relative calm with the sun breaking through the clouds. The news correspondent was in the eye of the storm.
This is similar to walking with God. Everything seems to fall apart around us. We experience emotional turmoil, yet deep down, we have a sense of calm or well-being. We should not feel this way, but we do. We experience what the Bible calls "God's peace, which exceeds anything we can understand."
Sometimes, disappointments, discouragement, financial issues, or relationship problems surround us. God has a way of giving us peace that we cannot understand in the midst of the storm.
But why do we sometimes feel this peace and at other times do not? Part of the answer comes in the previous verse (v.6). Paul says we are to pray with thanksgiving.
Praying with thanksgiving shows we believe God is the same in good times and in difficult ones. It reveals that we know He is still in control. He can alter the situation, change us in it, or do some of both. We can pray and fret at the same time. God does not cause all our circumstances, but He does allow them.
When we are in trying times, we should remember the lyrics of Ryan Stevenson's song, "Eye of the Storm." In the storm and in the war, God remained in control and guarded his soul. God was his anchor, and God's love surrounded him.
Accept God's sovereign will, and you will have peace in the eye of the storm.
(Photo courtesy of pixabay.)
(For more devotions, visit Christian Devotions.)
---
---