Therefore encourage one another and build each other up, just as in fact you are doing. I Thessalonians 5:11 NIV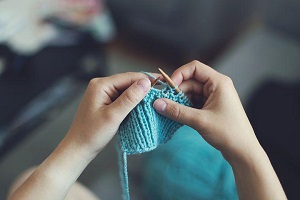 My daughter once gave me a sewing kit with needles pre-threaded with sewing thread.
I thought maybe she had seen me struggling with the tiny holes. Then she said, "These are great for busy women." I was relieved, and now I don't know how I could live without them.
God wants us to give a helping hand. The Scriptures are full of references about helping others. "Encourage one another" adequately describes the authors I have met over the last two years. I approach them in awe of their skill. They reach back with a kind word. Sometimes, they are hard on me but not in a bad way. I need to be reminded what it is like to be an amateur.
When I served as a mentor for new teachers, I often brought them breakfast biscuits and praised their efforts, but sometimes I had to level with them. In their enthusiasm, they often got ahead of themselves just as I do as a writer now. Sometimes, I want to give up just like a new teacher, but I remind myself there are so many people rooting for others.
My first-grade teacher taught me teachers will apologize. One middle school teacher challenged me to think on my own. A high school teacher stood up to the football player who made fun of my success off the field.
For thirty-five years, I stood on the shoulders of giants in the teaching field. One principal showed me how to handle an angry parent. A teacher's assistant held me while I cried and then squared my shoulders and said, "Now get on with it." And I did. Over and over, colleagues reached across the table and encouraged and built me and others up.
Yes, I experienced bad times when no one was there, but somehow, those times forced me to lean on God. God threaded my needle, and I kept sewing. He could see the big picture.
When we look at tapestry, we see the underside with matted threads, but God is in heaven looking down at the beautiful picture.
Who is God calling you to encourage? Who needs a helping hand, a threaded needle of sorts, that will give them a start?
(Photo courtesy of pixabay.)
(For more devotions, visit Christian Devotions.)
---
---