By his divine power, God has given us everything we need for living a godly life. We have received all of this by coming to know him, the one who called us to himself by means of his marvelous glory. 2 Peter 1:3 NLT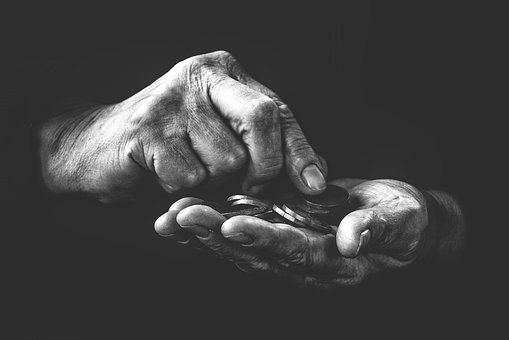 It was a few days before Christmas and, as usual, I wasn't ready.
Getting ready for Christmas is not a challenge unless I'm still shopping on Christmas Eve. Finding a parking place in Asheville, NC, is often difficult, so I was happy to find a metered spot just a block past my destination.
The meter required coins, and I had none in the car. My pockets were empty. I scrounged under the seat, in the glove compartment, and in the console. After much digging, I decided to take the risk. I completed my errand in record time and rushed back to the car, relieved to find nothing on my windshield. I reminded myself that I needed to replenish my cup holder change and proceeded to my next destination
I pulled into my credit union and walked to the back of my car. That's when it hit me. My next errand was to cash in a jar full of change I had accumulated over the past year. I planned to give it for a special offering at church on Sunday. I had more than one hundred dollars in the hatch of my car. I laughed at the absurdity of my scrounging around in the floor of my car when there was an ample supply just a few feet behind me.
I often do the same in my walk with God. Peter says God has given me everything I need to lead a godly life. Everything. God lacks nothing. But I often limp along, relying on my own pitiful strength when the power of God's Spirit lies within me.
I don't know about you, but I'm going to quit focusing on what I can scrounge up in my own power and tap into the infinite provision of my Father God. Will you do the same?
(Photo courtesy of pixabay.)
(For more devotions, visit Christian Devotions.)
---
---