He lifted me out of the pit of destruction, out of the sticky mud. He stood me on a rock and made my feet steady. He put a new song in my mouth, a song of praise to our God. Many people will see this and worship him. Then they will trust the Lord. Isaiah 40:2-3 NCV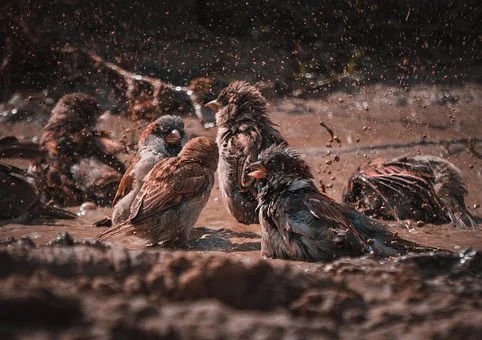 I don't know how I got through life as a child.
I witnessed many arguments between my mom and dad. On top of that, the kids picked on me at school, calling me stupid because I had to repeat fifth grade. I lived in a broken home. My mom was an alcoholic. Dad tried to help her, but failed. At the time, I didn't understand that my mom's drinking was a problem. Nor did my parents teach me proper social etiquette. I have done some things I am embarrassed about. I had to learn a lot of social things the hard way.
When I was fourteen, my mom committed suicide. My dad became so upset he almost abandoned me. He thought it might be better to leave me with a pastor. Thankfully, a woman named Mary intervened and became my stepmom. I went into treatment, and this became the beginning of a long journey.
Then, in my mid-thirties, I lost my career job. God had to chasten me because there were things about me that still needed to change.
When I look at all that has happened to me, I am thankful I am not in jail or on the street. I am thankful because I have a roof over my head, which I don't deserve. God never left me. The Lord lifted me out of the sticky mud, even though I didn't deserve it. He put a new song in my mouth, and I praise Him for what He has done. I am still not perfect, but I am better than I was.
When we give ourselves to Jesus, He will help us with our fatal flaws and make us more like Him.
Let Jesus lift you out of the sticky mud.
(Photo courtesy of pixabay.)
(For more devotions, visit Christian Devotions.)
---
---