"But what about you?" he asked. "Who do you say I am?" Matthew 16:15 NIV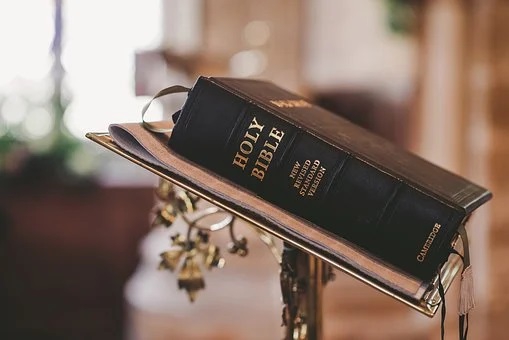 At one time, gray was reserved for utility sheds, janitor closets, and garage floors.
Once regarded as the palette of maintenance and utility, gray has been elevated to a chic, cool, color that neither offends nor defines. With shades like dove, mist, or cloud, gray has become the new face of neutrality.
Neutrality is defined as the absence of decided views, strong feelings, or expressions. It is not aligned with anything. Neutrals have become the backdrop of choice for homes, walls, and spaces waiting to be defined by prospective residents as they begin a new chapter with fresh hopes and dreams.
By contrast, God's Word is colorful and alive with decided views, strong feelings, and expressions. It reveals the truth that saves, heals, and transforms—but also offends and divides. We are exposed as God's truth becomes a mirror that reflects and reveals the innermost thoughts and intentions of our hearts which are laid bare before God.
When Jesus came to the region of Caesarea Philippi, He asked His disciples, "Who do people say the Son of Man is?" They replied, "Some say John the Baptist. Others say Elijah, and still others, Jeremiah or one of the prophets." When Jesus asked them who they thought He was, Simon Peter answered, "You are the Messiah, the Son of the living God."
As Jesus spoke to His disciples, the questioning narrowed. It became personal. Jesus' question invites and confronts each of us to answer and explore the heart of the gospel: His deity, sovereignty, and authority. Do we acknowledge Jesus as Lord of our lives? Do we reject the truth? Maybe we sidestep the question and leave it for another day.
Acknowledging and sharing that we are sinners in need of a Savior is a message that can offend a culture that cancels what it finds uncomfortable. But our faith reminds us that Jesus tells us who He is when He says He is the way, truth, and life. No one can get to the Father except through Him.
Jesus came for us. The eternal question lingers for each of us to answer: "Who do you say I am?" There's no gray area. How will you respond?
(Photo courtesy of pixabay.)
(For more devotions, visit Christian Devotions.)
---
---