Jesus answered, "Everyone who drinks this water will be thirsty again, but whoever drinks the water I give them will never thirst." John 4:13–14 NIV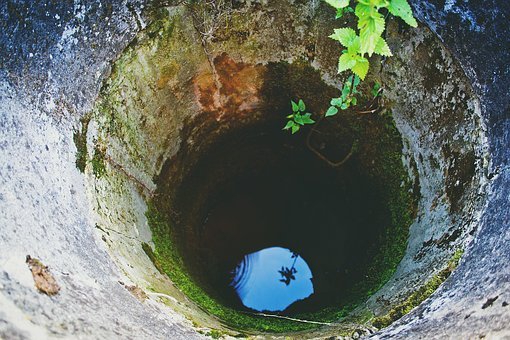 I once had a job driving for an automobile auction.
I drove vehicles to the auctioneer to be auctioned off and then drove them to a parking lot. There, I picked up another vehicle and continued doing the same thing all day long. At the end of the day, I drove the last vehicle to the parking lot on the far end of the property and then walked back to the office.
After walking through the first parking lot, I was still okay. It gets hot in Texas in July, and I naturally began to sweat. The sun beat down on my head as I struggled to put one foot before the other. I was not prepared for this. With each step, I told myself to hang in there just a little bit further. The office seemed like a football field away. At last, I made it to the office with enough energy to open the door. Straight to the water fountain I went and poured myself a tall glass of water. I sat in a chair and rested for fifteen minutes and drank another glass. But as refreshing and life-sustaining as this water was, it would only sustain me for a short while.
I thought of another thirsty woman who went out to get a bucket of water but got much more when she met Jesus. Not only was Jesus interested in her physical needs, He also saw her spiritual needs.
As soon as she realized whom she was talking to, she left her vessel at the well and ran home to tell her neighbors. This Smartian woman came to the well for some water but went back home with the Messiah in her heart. He did for her what water could not.
Water gives life momentarily. Earthly things are pleasant only for a while. But Jesus gives us eternal life and satisfies the body and soul forever.
Have you tasted the living water?
(Photo courtesy of pixabay.)
(For more devotions, visit Christian Devotions.)
---
---