But the eyes of the Lord are on those who fear Him, on those whose hope is in His unfailing love. Psalm 33:18 NIV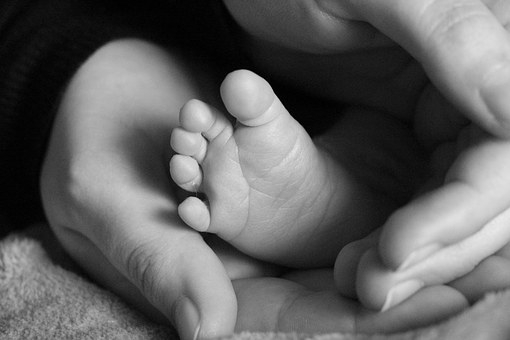 "Mommy, Mommy! God healed the ouchy on my toe!"
My five-year-old son's excitement could not be contained as he looked at his bare foot, which showed a small scar where the cut had been.
I smiled at him, reveling in the wonder of his innocence. "Yes, God healed your cut, didn't He?"
He suddenly became serious. "Mommy, God can heal the ouchy on the inside too."
The profoundness of what he said reached my heart and brought tears to my eyes. I turned away so he wouldn't see me cry. His father had just left us, and we were now a family of four. His younger sisters were one year old and three months old. The weight of responsibility pressed down on me, and the wounds inside were deep. And yet there was hope in the Lord for all of us.
Over the next year, I spent every moment I could in Scripture. I put my children to bed promptly every night so I could meet with the Lord. I read the Word, studied the Word, talked to the Lord about my deep wounds, and journaled letters to the Lord. Sometimes I simply wept, calling out to Him and giving Him my pain.
Over time, the Lord responded to my pleading heart. He changed me … healed my wounds. He enabled me to put my hope in Him. But more than that, He showed me His unfailing love in real ways.
My wounds have now become scars, just like the one on my son's toe. They are not forgotten, but they are healed. And now those scars are a testimony of what the Lord has done.
When the wounds run deep, turn to the Lord and put your hope in His unfailing love. He will not disappoint.
(Photo courtesy of pixabay.)
(For more devotions, visit Christian Devotions.)
---
---