No harm will overtake you, no disaster will come near your tent. Psalm 91:10 NIV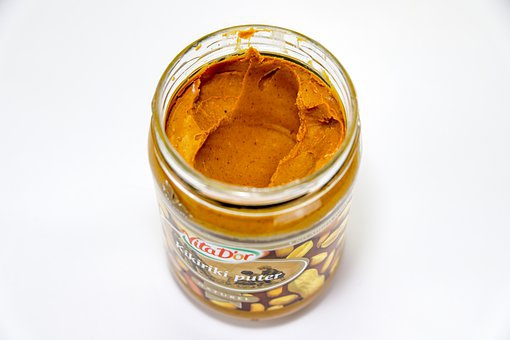 With one hand holding the jar of peanut butter and the other holding my magnifying glass, I struggled to read the tiny numbers on the sixteen-ounce plastic container.
The manufacturer had printed the numbers below a barcode on the bottom of the jar. I moved the magnifier up and down until the numbers swam into focus. Finally, I could make sense of them. I compared them to the long list on my computer screen. About halfway down that list, I stopped short. I read the ten-digit sequence of numbers listed there again. And then, I compared them to the ten-digit series on the jar of peanut butter. They matched. The container I held in my hand was on the recall list—part of a batch strongly suspected of being contaminated with salmonella. And our family had already eaten three-quarters of the peanut butter in the jar.
No one in our family had become sick with diarrhea, fever, chills, or stomach cramps that salmonella loves to bestow on the people it infects. Even so, I tossed the plastic jar in the trash can. I can happily do without abdominal pain.
In this age of Covid, this psalm has become a watchword around our house. We thank the Lord for that wonderful promise in family prayers, blessings over food, and just plain conversations with our Lord. But the assurance doesn't just apply to Covid or any other dangerous virus. It also applies to the unseen dangers lurking around the corner and over the horizons of our lives.
I have no idea how many dangers and sicknesses I've NOT encountered because of God's love and grace—such as the possibly contaminated jars of peanut butter. And I can't even count all the bad situations from which He rescued me before I planted His word like a seed in my heart.
I know I walk in the darkness of a fallen world. God's love and His Word are the only lights I have to find my way.
Are you walking in God's divine light?
(Photo courtesy of pixabay.)
(For more devotions, visit Christian Devotions.)
---
---