I will provide for their needs before they ask, and I will help them while they are still asking for help. Isaiah 65:24 NCV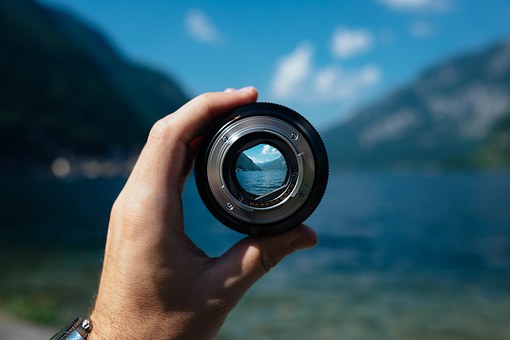 When I worked as a production assistant for a cable channel, I produced and shot a segment on the election. I went to both victory parties at a hotel ballroom to get what is in the television business called "cover shots." The difficulty was that the rubber eyepiece and plastic lens had fallen from the camera's viewfinder.
The candidate came out to make a victory speech, and I, along with others, followed him onto the stage. I was so pre-occupied with getting the video I needed that I didn't realize the part had fallen off.
A videographer from Channel Four approached me and asked, "Did you lose your rubber eyepiece?" I looked down at my camera and realized it was gone.
A short time later, a man went to the podium and asked if anybody had lost a lens. Needless to say, I was embarrassed and looked for a table to hide under.
At the same time, I felt blessed because the Lord had my back. He knew what would happen and took care of my insignificant need. I didn't have time to ask, nor did I realize there was a problem.
God promised to meet the needs of His Old Testament people, and I can be at peace knowing the Lord is always watching over even the smallest details of my life. No small detail is too unimportant for the Lord. He loves to meet every need in all aspects of our lives.
You can expect the same in your life if you trust God.
(Photo courtesy of pixabay.)
(For more devotions, visit Christian Devotions.)
---
---