Remember how the Lord your God led you all the way in the desert these forty years, to humble you and to test you in order to know what was in your heart, whether or not you would keep his commands. Deuteronomy 8:2 NIV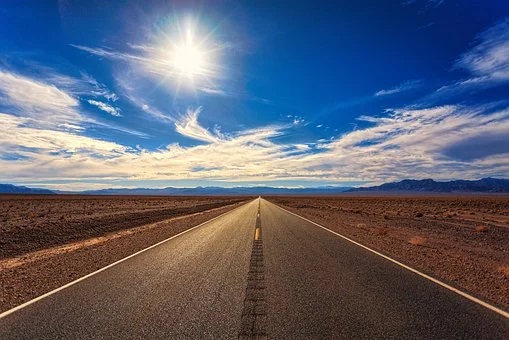 "You want me to do what?" I asked suspiciously.
In January 2005, a Sarbanes-Oxley audit team leader asked me to get on a plane in Birmingham, Alabama, and fly to California. After two days of deliberating with other auditors in an elegant Walnut Creek corporate office, my host declared, "We need your services in Madison, Georgia."
Where is that? I wondered.
God plucked me out of Egypt, gently positioned me in His rocket launcher, and shot me into the unknown. Humbling, testing, training, disciplining, breaking down, building up. The list still goes on and on. Yet every day presents an incredible new opportunity to surrender my heart to Him.
As a devoted Father, God deliberately shows up where we are. He leads us on adventures through the desert, sweeping away all distractions as He did when He delivered His people from Egyptian slavery. He is all we really have . . . all we really need.
God disciplines us as He did the Israelites so we will know what is in our hearts. Then, when we intentionally release the distractions, we will be ready to embark on the best adventures with Him.
We must ask God to give us the courage to ask what He wants us to do, where He wants us to go, and whom He wants us to minister to. Then we can trust Him with the why and how. I plan to follow God into the desert and be ready for the best adventures of my life.
Think back on all the adventures on which your heavenly Father has led you. Praise and thank Him. He molds everything for your good and His glory.
(Photo courtesy of pixabay.)
(For more devotions, visit Christian Devotions.)
---
---