I am too ashamed and disgraced, my God, to lift up my face to you, because our sins are higher than our heads and our guilt has reached to the heavens. Ezra 9:6 NIV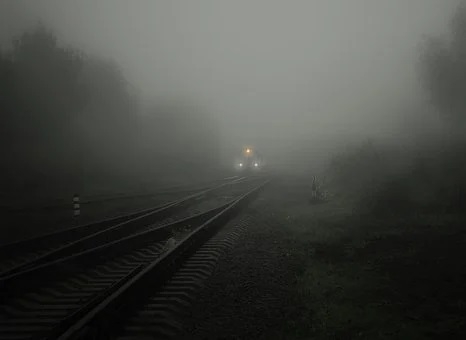 Smog engulfed our city overnight.
Ground-clearing fires from a neighboring country sent smoke and ash into the air, and winds blew it hundreds of miles. It didn't happen overnight, though. Instead, the haze slowly grew over days and weeks.
During the weeks of smog, I learned how easily things can deceive me. Wherever I went, the air around me looked clean. I gazed out my windows to the street or our small yard, and I couldn't see anything different in the air quality. But when I looked up and outward, away from myself, I saw the brown haze. I was breathing pollutants and toxins even though the air around me seemed normal.
Sin is like pollution. Life seems normal when I compare myself to others around me. But when I look to God, I become aware of sin. Sometimes God helps me refocus by sending someone to reveal the pollution in my life. That's what happened when God sent Ezra to Jerusalem.
Ezra had been exiled to Babylon. Years later, a new king arose and permitted Ezra to lead a contingent of exiles back to Jerusalem to rebuild the city and temple. After he arrived, Ezra discovered intermarriages between Israelites and idol-worshippers, a flagrant disregard of God's command. Unfortunately, the remnant of God's people had tolerated and accepted the sin. They knew it was contrary to God's command, but it had become a usual way of life.
Ezra confronted their disobedience. He revealed the pollution that had enveloped their community. As a result, the Israelites confessed their sin, turned from it, and renewed their relationship with God.
Eventually, the rainy season in my city cleaned the air of pollution. In the same way, God cleanses us and renews our lives when we confess, repent, and turn back to Him.
Is there smog in your life you need to confess?
(Photo courtesy of pixabay.)
(For more devotions, visit Christian Devotions.)
---
---