Be still and know that I am God; I will be exalted among the nations, I will be exalted in the earth. Psalm 46:10 NIV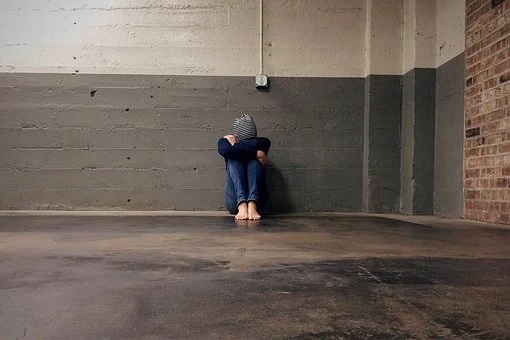 I suffered a stroke at twenty-seven.
My family, friends, and I were shocked. I lay in the hospital bed, struggling to make sense of everything. My mind spun. How had this happened to someone so young? My eyes turned to the television, left on by the nurse to distract me from my situation. The audience clapped as a celebrity fitness instructor sat on the couch for a talk show interview.
"How do you keep going?" the host asked.
"I make sure I rest," she said, "I stop and be."
I turned up the volume. I did not spend any amount of time stopping. I liked to go, go, go. I had my job in the city, responsibilities at our local church, and my recent marriage. I honestly couldn't remember the last time I'd sat on the couch.
Perhaps God tells us to be still because He understands our need to stop and turn to Him in the busyness of life and at those moments when terrible events occur. Coming to a halt is critical. First, we need to calm our body, soul, and spirit. Then He wants us to pivot toward Him and away from ourselves and the struggles.
Stopping can be scary. Our activities keep us from facing difficulties or dealing with pain. But if we allow ourselves to be still, we create space for God. When we turn to Him and acknowledge who He is, our countenance and entire being change. At that moment, we know He is God. We behold Him as our provider, way maker, and counselor. We appreciate Him as our strong deliverer, and we grasp that with Him, we can face whatever presents itself on life's journey.
What challenging circumstances do you face? Be still and know God is in them. He longs for you to offer your troubles to Him so that He can bring comfort, help, and peace.
(Photo courtesy of pixabay.)
(For more devotions, visit Christian Devotions.)
---
---