Elisha told them, "This is not the road and this is not the city. Follow me, and I will lead you to the man you are looking for." And he led them to Samaria. 2 Kings 6:19 NIV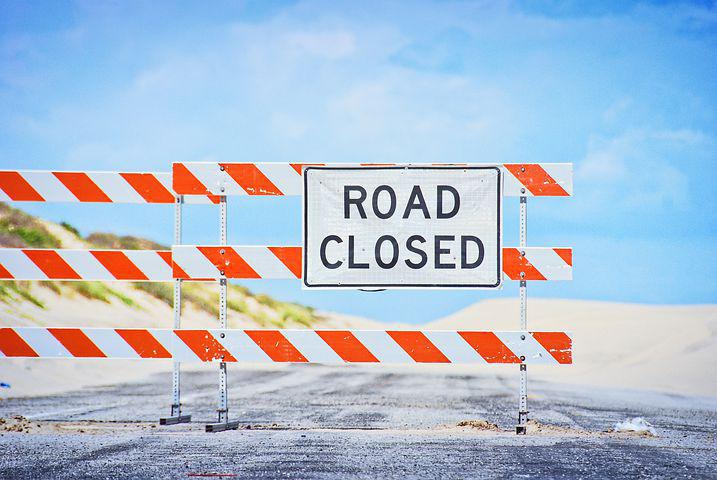 The new Interstate 65 overpass bridge near our home has been under construction seemingly since the Spanish-American War.
About forty-five minutes south of Nashville, Tennessee, this Interstate exit that connects with Bear Creek Pike was never one of Tennessee Department of Transportation's finer moments.
Engineers had to sandwich the exit ramps and overpass bridge in the original interstate construction into a very awkward space, shoehorning them between a cemetery, a pipeline right of way, a substantial creek, and a gas station/convenience store. The results weren't pretty. Bear Creek Pike actually curved under the interstate bridge. Because of that bend, you couldn't see what was coming from under the bridge when you came off the Interstate exit ramps and stopped to turn on Bear Creek Pike. Major accidents were common. Then a few years ago, a truck stop was built at the exit, adding a constant flow of eighteen-wheelers to an already dangerous situation.
Finally, the county, state, and DOT decided the infamous I-65 Exit 46 would get a makeover. As I said, that feels like it was a few centuries ago since we've been dodging orange barrels and negotiating wild lane changes for decades.
One day was worse than usual. I pulled onto Bear Creek Pike and headed toward the interstate, only to be greeted by a blocking row of the ubiquitous orange barrels and a sign that read, "Road Closed. Find Alternate Route." No helpful detours or even an arrow suggesting which way to go. Just "Road Closed."
I can't tell you how often I've run into a similar proverbial road sign in my often-wayward life. A sign that would flash in my brain like a neon sign: "Road Closed. Find Alternate Route." And I'm embarrassed to tell you how many times I ignored that warning and breezed merrily on to near disaster and ruin.
It didn't have to be that way. I knew there was an "Alternate Route"—one found in the Word of our Lord. But I had to read, study, and live God's Word to find the detour. The Bible did me no good sitting as a leather paperweight on my desk.
The Word of God is a seed. The more I plant it inside me, the more it grows and fills me. Most importantly, when I encounter one of those life-changing "Road Closed" situations, God's "Alternate Route" lights up in my heart like a neon sign.
Are you planting the seeds of God's Word where they can grow and guide you when you need your next alternate route?
(Photo courtesy of pixabay.)
(For more devotions, visit Christian Devotions.)
---
---