For the Son of Man came to seek and to save the lost. Luke 19:10 NIV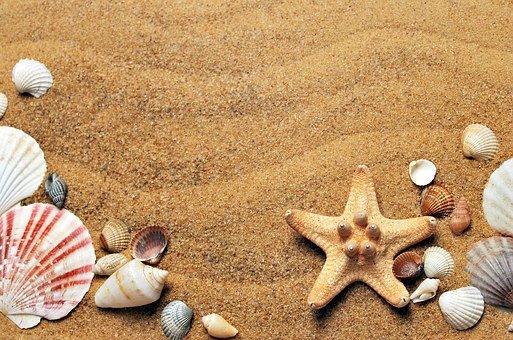 Ever hunt for that flawless seashell on the beach? The one with perfect symmetry, no tiny holes, and no broken edges?
That's what I always do—but not my six-year-old grandson. The last time we combed the beach with our toes squishing into the cool sand, he chose imperfect shells and carefully placed them in his yellow beach bucket. Then he thoroughly washed the pieces back at the house until no sand or dirt remained on them. Upon close examination, he marveled at the radiance that emanated from their inner lining.
Our grandson methodically laid his shells on the kitchen table in neat rows to display his treasured possessions. When an older cousin passed by and asked about his project, he replied, "These are my seashells. They are very important to me." Even though the shells were not perfect, they were valuable to him.
My grandson's care for the shells reminded me of how Jesus loves me the way I am. Imperfect. Broken. Flawed. With sin covering my inner iridescence. Yet still, I am His treasured possession. For the Son of Man came to seek and to save the lost. This verse doesn't say Jesus looks for perfect, righteous, and holy people. Instead, He seeks the people who important people often overlook—the people who don't shine brightly in the world's eyes. They are so important that He died on the cross to save them. And when believers arrive in heaven, our lustrous glow will shine for all eternity, and Jesus will heal our broken places.
Perhaps we followed Jesus in the past but have now gone our own way. Jesus seeks us and wants us to come home. When we pray, Jesus listens. We are still His treasured possession, as flawed and broken as we are.
Have you found that one who loves you dearly? The one who seeks you and died on the cross to save you? Pray to Jesus now.
(Photo courtesy of pixabay.)
(For more devotions, visit Christian Devotions.)
---
---