For freedom Christ has set us free; stand firm therefore, and do not submit again to a yoke of slavery. Galatians 5:1 ESV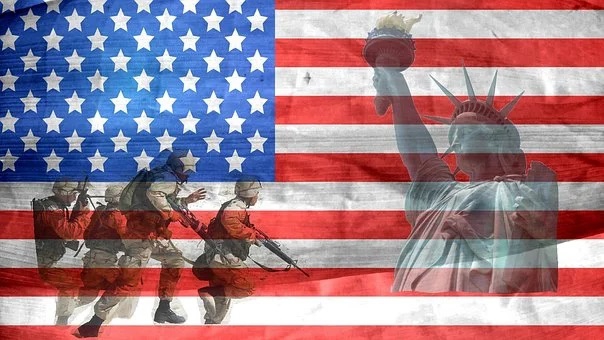 My rights. My freedom. My, me, my!
Somewhere along the way, we have lost the meaning of freedom. From retail stores shoving out holiday decorations months before the event to the mass chaos of a nation that has fallen to the lies of the evil one: freedom means only what is important to each individual. It's all about me and what I believe someone or something owes me.
I'm pretty sure our forefathers didn't anticipate such greed and selfishness as they worked to outline what freedom meant for everyone. Those men and women who fought in every war—not just one, but every war—either answered the call or volunteered to step forward to protect our "freedom." Many died while others are forever scarred. I wonder if this is how we show our gratitude–with chaos and selfishness?
Paul reminded the Galatians of who provided their freedom. It wasn't necessarily for personal rights, but it was the way to God–the gift to reach Him ultimately. He encouraged the people not to be bound by earthly chains. Let go of the things that weigh us to the ground and prevent our freedom in Christ. Don't become a slave, Paul warned. Don't let Satan hang the yoke of slavery over you. Full freedom is in Christ–freedom provided by His shed blood and sacrifice on the cross.
My heart cries when I see believers fall into the world's rhetoric. Lives that should shout for joy at the freedom given to them through Christ participate instead in the world's chatter and hate. They demand God wouldn't want things the way they are rather than rejoicing in the freedom and gifts they have. Yokes hang heavily around their necks.
We live in a country where the bloodshed of thousands of men and women who believed in this nation provided freedom. They made freedom possible, but Christ brought absolute freedom. Christ cleared the path, and at the end stands the Father.
Look to the real freedom in our world and remove your yolk of slavery. There is freedom in Christ.
(Photo courtesy of pixabay.)
(For more devotions, visit Christian Devotions.)
---
---