You will hear about wars and stories of wars that are coming, but don't be afraid. These things must happen before the end comes. Matthew 24:6 NCV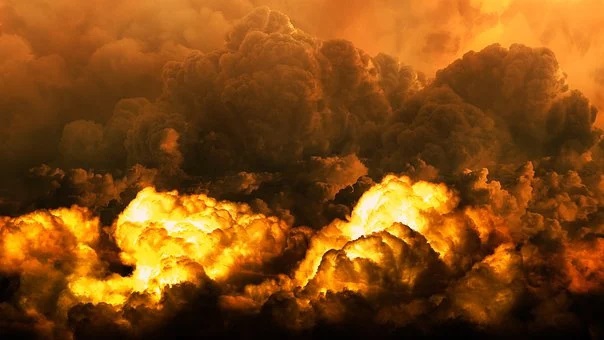 Fear can paralyze us.
When the Covid pandemic began in March 2020, I found a verse in Luke about sickness. Two years later, I heard stories about wars. People worried about the Russian president using nuclear weapons against Ukraine—weapons he could also use on America.
Often before I go to bed, I wonder if it will be my last night on earth. Sometimes, these thoughts leave me afraid of being blown up in an explosion. But that is not the way I want to die.
Jesus says wars and stories of wars will precede His Second Coming. The gospel of Luke even lists some events that will happen before the Lord returns.
What I don't fear is where I will go after I die. I know I will be with Jesus. But some people should be afraid. We will spend eternity separated from God if we don't know Jesus and His saving grace. This is not something God desires. All Jesus requires is for us to call out to Him and accept His gift of salvation. Once we've done that, He wants us to share His love with others.
If you don't know Jesus, trust Him before time runs out. If you do, tell others about Him.
(Photo courtesy of pixabay.)
(For more devotions, visit Christian Devotions.)
---
---