How gracious he will be when you cry for help! As soon as he hears, he will answer you. Isaiah 30:19 NIV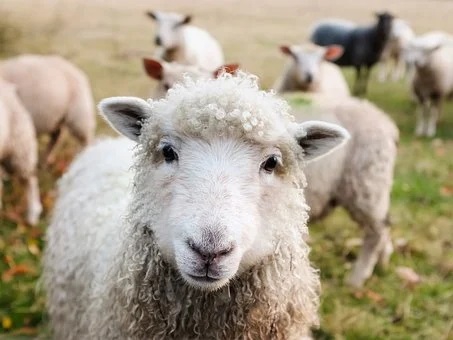 For the third day in a row, I heard the pathetic bleating of the lone triplet.
His mother and two siblings grazed in an adjacent pasture with the other sheep while the complainer stayed in the corral, begging them to rescue him. On day one, I went into the pen where the young lamb stood. Making sure he watched me, I purposefully walked through the open gate to show him the opening through which the rest of the flock had departed. He followed, calling out with pity before he bolted to the pasture to find his mother and the rest of the flock.
On day two, we repeated this process. By day three, I was annoyed and decided to let him figure it out alone. He eventually found the gate but not until he raced around the pen and frantically bleated for his mother. While his mother would have finally returned to the fold to gather her son, she was anxious to get her breakfast.
I am so glad our heavenly Father is more patient with us than I was with this lamb. The Great Shepherd speaks to us and gives us the resources we need to grow and change, yet He is always there, even when we repeatedly fail to find the gate. He hears us, answers us, and never gives up on us.
Have you told yourself you can't cry out to God because what you are grappling with is too difficult, insignificant, or embarrassing? Our heavenly Father is far more patient and caring than we are. So, take time to call out to Him today.
What's on your need-to-cry-out-to-God list?
(Photo courtesy of pixabay.)
(For more devotions, visit Christian Devotions.)
---
---