Are not five sparrows sold for two pennies? Yet not one of them is forgotten by God. Indeed, the very hairs of your head are all numbered. Don't be afraid; you are worth more than many sparrows. Luke 12:6–7 NIV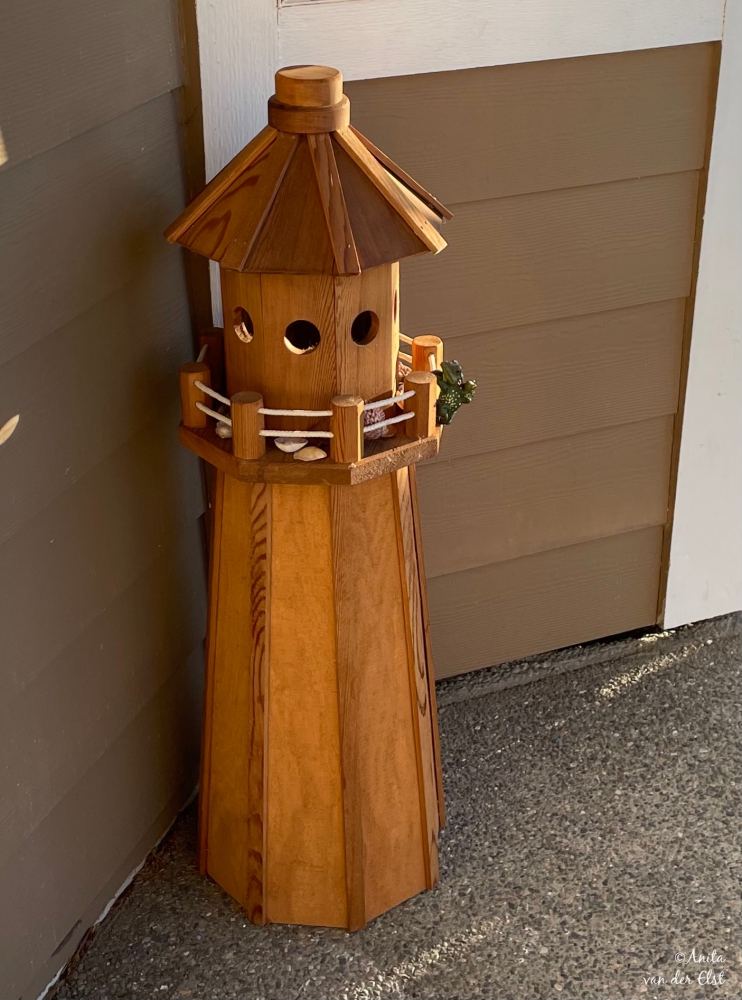 The gift was not intended to be a birdhouse, but God had other plans.
A friend gave me a decorative wooden lighthouse. I found the perfect spot for it on my front porch. Initially, it housed a lightbulb, intended to glow through the round holes in the upper section. I had no outlet nearby, so I lifted the top of the lighthouse and removed the bulb. Then, I used some seashells I had collected to decorate the ledge near the top.
Several times during one spring, I saw a few of the shells scattered around on the porch. Then I noticed twigs sticking out of the holes in the lighthouse. Removing the top, I exposed a twigs-and-cottonwood-fluff nursery nestled inside. Soon, five wee eggs occupied the nest. In a couple of weeks, I spied five gaping beaks poking upward. Although the babies' peeps were barely audible, Mama and Papa wren heard them and flitted in and out, attending to parental duties.
Watching this sweet story unfold reminded me of Jesus talking about sparrows and how God does not forget even one of them. Recent events had led me to feelings of loneliness and exposure to uncertainty. Nestling myself in God's Word daily—along with prayer and listening to worship songs—I sought His light to guide me. He reminded me that as my lighthouse became a shelter on the front porch for His tiny creatures, so He provided shelter for me.
God is the sheltering lighthouse for anyone who looks to Him. He can be your shelter. Fly to Him and make yourself at home.
(Photo courtesy of the author.)
(For more devotions, visit Christian Devotions.)
---
---