She gave birth to her firstborn, a son. She wrapped him in cloths and placed him in a manger, because there was no guest room available for them. Luke 2:7 NIV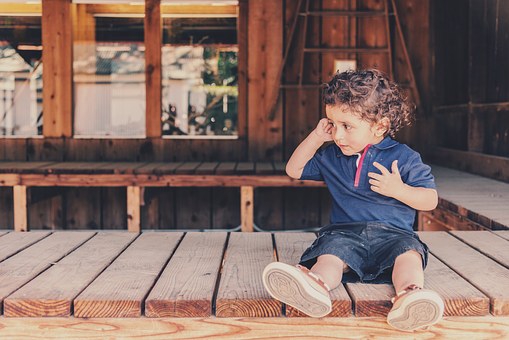 Like many children, my sister and I were better at opening than closing.
Cabinet doors swung over the counter. Jars of peanut butter sat without their lids. Dresser drawers drooped with clothes spilling out. But our negligent habit that irritated our mother most was leaving the front or back door open. In the winter, heat escaped. In the summer, heat and flies rushed in. Each time we failed to shut one completely, Mom's voice rang out, "Close the door! Were you born in a barn?"
We weren't. In fact, we experienced the luxury of a modern hospital. Doctors and nurses assisted in our delivery. They wrapped us snuggly in diapers, booties, and blankets. Friends and family oohed and aahed at our cuteness. All those benefits and more we took for granted.
But I do know someone who was born in a barn. However that looked–in a cave, a separate stable, or an attachment to a house–Jesus was born in a shelter for animals and placed in a feeding trough. He had no hospital, no doctors or nurses, no friends or extended family nearby, and He was wrapped in strips of cloth. God's Son left His home in heaven to offer us an entrance to that eternal home through His sacrificial birth, life, and death.
When we open the door of our lives to Jesus, the curse of sin and death escapes while the gift of love and forgiveness rushes in.
This Christmas, open the door of your life to Jesus. Accept His gift of eternal life or tell others about God's greatest gift. At Christmas and always, thank God for the peace of divine presence made possible through Jesus' birth in a barn.
(Photo courtesy of pixabay.)
(For more devotions, visit Christian Devotions.)
---
---