And all who heard it were amazed at what the shepherds said to them. But Mary treasured up all these things and pondered them in her heart. Luke 2:18–19 NIV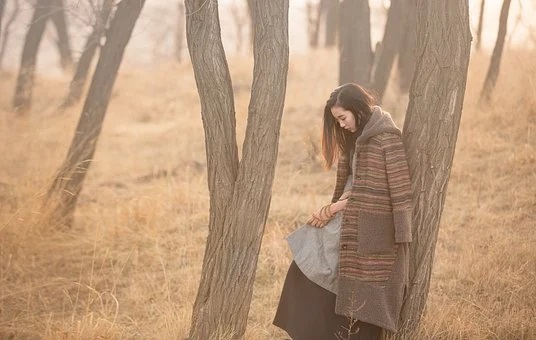 We don't read that Mary spoke any words during or soon after her Son's birth in the manger at Bethlehem.
We get a glimpse of Mary only after the shepherds came to see the babe for themselves and left to spread the news of the Savior's birth. Even then, she doesn't speak aloud.
Although everyone with whom the shepherds shared the news of Jesus' birth wondered and marveled at what they heard, Mary remained silent. Nevertheless, Scripture tells us that she "kept all these things, and pondered them in her heart."
Much had happened in the past few months to Mary, a young girl of probably sixteen. Do we know a young girl today who would have reacted as maturely as Mary did following the angel Gabriel's message from God?
Mary pondered what she heard. Dictionaries give many synonyms for ponder, but of all they offer, I like meditate when I think of Mary—the only female in a crowded stable filled with animals and excited shepherds.
By meditating, Mary sought sincerely to understand her circumstances. A young girl with so much heaped upon her shoulders. She could have easily forgotten the honor God had bestowed upon her and complained about her immediate circumstances.
But from what we read, Mary appears to be an intelligent girl who loved God and wanted to obey His plans. The joy of ordinary motherhood probably flooded her soul, and she also marveled at the baby, knowing He was the Son of God. Mary was a normal mother, yet at the same time, the mother of the Holy Child.
We see numerous nativity scenes during the Christmas season. Ponder all things Christmas this season and prevent the ordinary from overshadowing the holy aspect of the baby Jesus.
(Photo courtesy of pixabay.)
(For more devotions, visit Christian Devotions.)
---
---